Cost of living in Canada: Key Considerations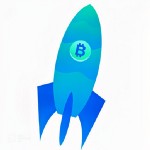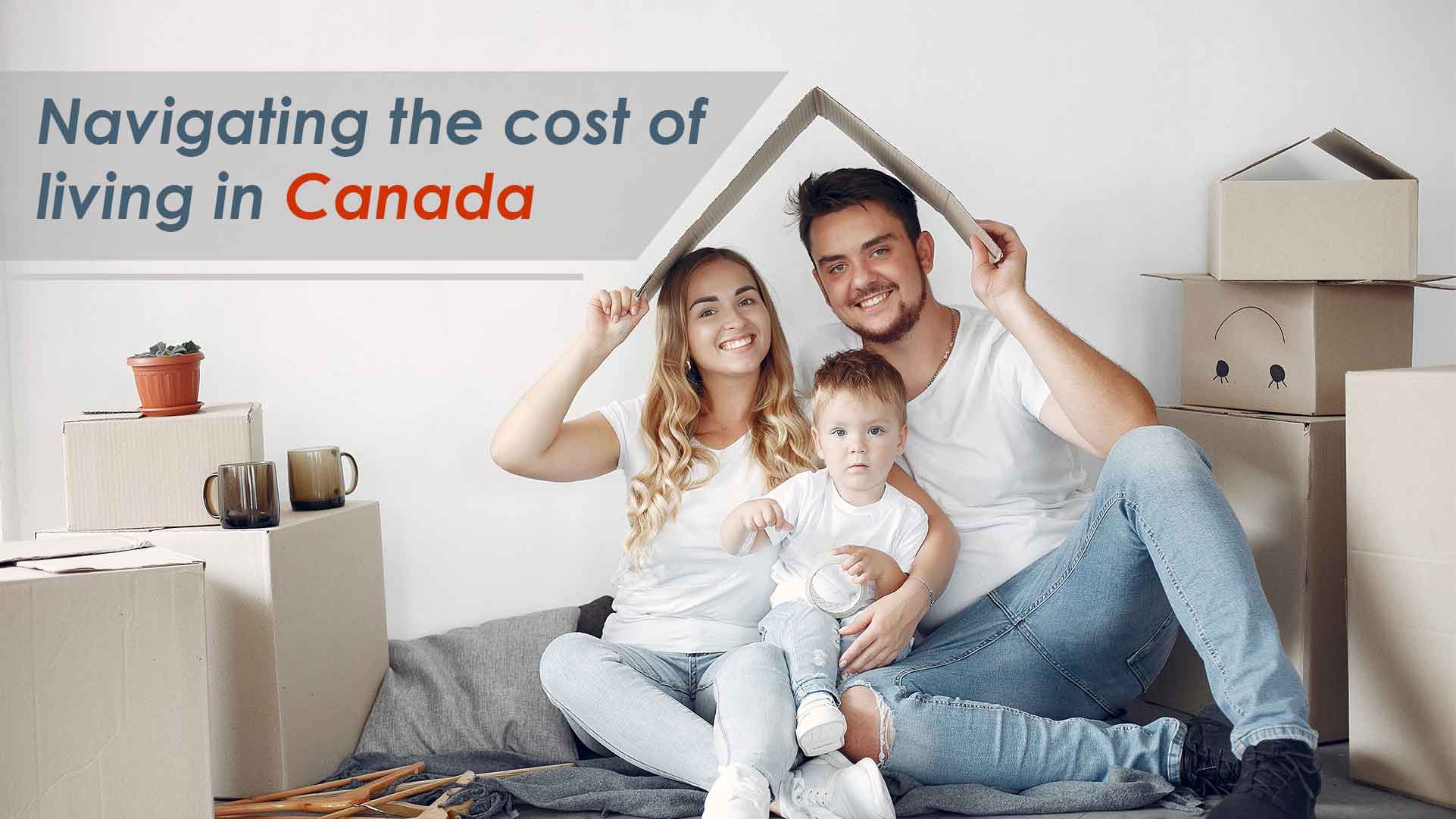 Getting admission to your favorite university in Canada? Great, it is a significant achievement, and it's natural to feel excited about such an opportunity. Moving to a new country for higher education can be a thrilling and life-changing experience. Every year Canada is attracting people from all walks of life due to its plenty of career opportunities, strong economy, and solid welfare system. Canada undoubtedly offers a high standard of living, but it's still important to take into account and effectively plan for the cost of living in every aspect of life.
It's essential to be aware that important cities in Canada regularly come with higher expenses compared to small cities or serene rural regions. Furthermore, your personal choices, including your lifestyle preferences and entertainment, will also have a profound impact on your overall expenses. Let us explore some key points regarding the cost of living in Canada.
Have you considered this before analyzing the cost of living?
Imagine you're planning to move to Canada, but your home currency is different from the official Canadian currency. In this situation, it becomes essential to accurately compare and calculate the cost of living. Thankfully, you have Sonic Wallet'sCurrency Converter , a helpful tool that comes to your rescue.
With a currency converter, you could convert currency values between your local currency and Canadian dollars effortlessly, making it less difficult to calculate and manage your expenses. Whether you're making plans for your budget, comparing prices, or tracking your spending, the currency converter guarantees you an accurate understanding of the financial aspects of living in Canada. It's like having a reliable companion by your side, simplifying your financial calculations and providing peace of mind as you navigate the cost of living in your new home country.
What are the rental costs in Canada?
Due to excessive demand and a lack of housing options, single-bedroom flat rent tends to be more expensive in well-known cities like Toronto, Vancouver, or Montreal. The monthly rent for a one-bedroom flat would possibly vary from $1,200 to $2,500 in those popular areas. The particular rate within this range is determined by the facilities, accessibility to transportation, and the attractiveness of the area.
On the other hand, the cost of a one-bedroom flat is typically decreased in case you choose to live out of the massive cities or in smaller cities and rural areas. The monthly rent for a one-bedroom flat out of massive towns can vary from $800 to $1,500. People searching out less expensive housing are drawn to those locations due to the fact they frequently offer a variety of fairly cost housing options.
How much should you allocate for basic utilities?
For an average apartment in Canada, you could expect to allocate about $100 to $150 per month for basic utilities. Electricity costs generally form a considerable portion of the utility charges. The monthly electricity bill can range from around $50 to $100, depending on factors that include the size of the apartment, the number of occupants, and energy consumption habits.
Costs for heating and cooling depend on the kind of machine utilized, the nearby weather, and individual preferences. The regular monthly cost for heating and cooling can be between $50 and $100. For a normal flat, water payments can range from $25 to $50 per month. It's essential to note that, this is an average range and the actual value can also vary relying on your area and the performance of your private home's systems and appliances.
What is the average monthly expenditure on food and groceries in Canada?
In Canada, a large amount of a person's monthly expenses go towards food and groceries. The cost spent on groceries would possibly range depending on things which include the food choices, your shopping habits, and where you choose to live. On average, a person is about to spend around $200 to $400 per month on food and groceries. The cost of groceries can also vary relying on the region. Prices may be higher in city areas and lower in rural or suburban regions.
What are the costs associated with transportation in Canada?
For people who depend upon public transportation, the monthly cost passes commonly levels from $80 to $150. This includes access to buses, trains, or subway systems, relying on the city or region. Some cities can also provide discounts for college students. On the other side, owning a car carries extra expenses. These costs include the price of a vehicle, fuel, insurance premiums, maintenance, and unexpected repairs. Although petrol prices might vary, in Canada they often range from $1.20 to $1.50 per litre.
Insurance costs for cars vary relying on factors that include the form of vehicle, driving history, region, and coverage options. Monthly insurance premiums can vary from $100 to $300, but this could range drastically based on the person's circumstances.
What is the average cost of Education in Canada?
Public schools, funded by the government, no longer charge tuition charges for Canadian residents. However, there can be additional expenses. In a few cases, private schools may charge tuition fees for both local and international students. Private school fees can range widely relying on factors such as recognition, location, and facilities of the institution. On average, annual tuition costs for private schools in Canada can vary from $5,000 to $25,000 or more.
For Canadian citizens and permanent residents, the cost of post-secondary tuition can vary from $2,000 to $10,000 per year, relying on factors including the type of organization (college or university) and the course of study. Tuition charge for international students tends to be higher than that for domestic students. International student fees could vary from $15,000 to $40,000 per year or more, relying on the popularity of the institution and the demand for the program.
What is the healthcare system in Canada?
Healthcare in Canada is primarily funded by the publicly-funded healthcare organization called Medicare. Essential medical care expenses are covered by the government, however additional costs for prescription medications, dental care, and vision care may additionally require private insurance or out-of-pocket payments.
The cost of dental care can range relying on the unique needs. For instance, a dental cleaning may cost around $100 to $200, while more complicated treatments such as fillings or root canals can range from $200 to $1,500 or more, depending on the complexity and location.
The cost of eye care can range relying on the unique services required. An eye exam can range from $50 to $ 150, at the same time, the price of eyeglasses or contact lenses can vary broadly relying on the frames, lenses, and any extra capabilities.
How Sonic Wallet can help you in managing the cost of living in Canada?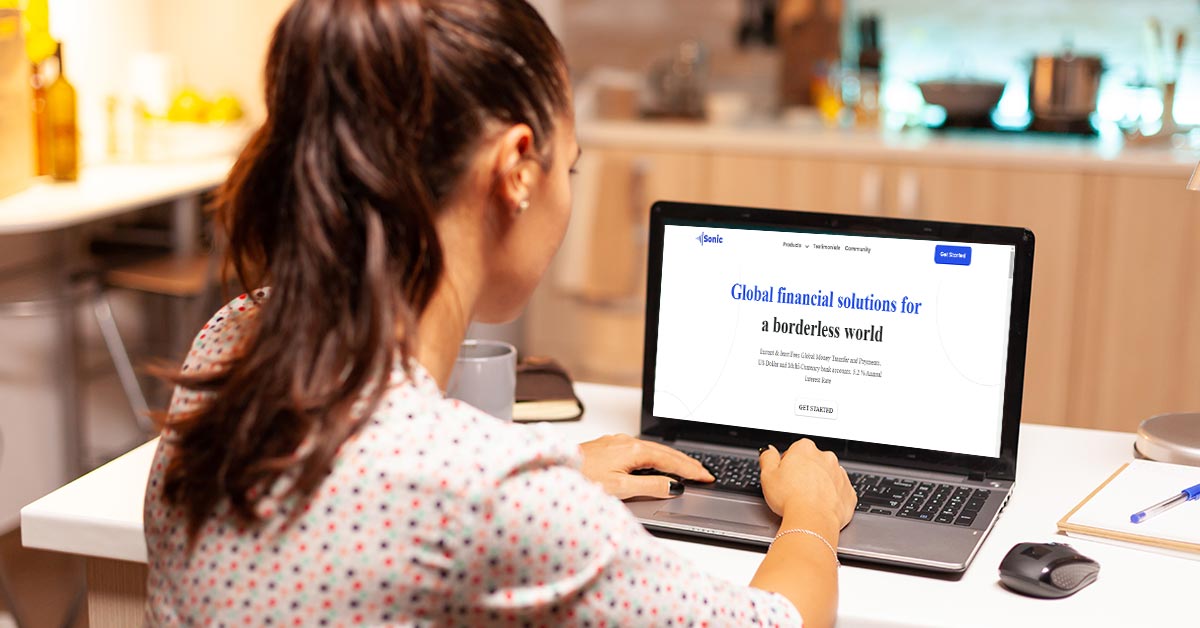 With Sonic Wallet's multi-currency account, you have the convenience of sending and receiving payments in your preferred currencies. This is particularly beneficial if you frequently engage in global transactions. By utilizing this account, you have the potential to save on currency conversion fees. Multi-currency account often provides competitive exchange rates and allows you to convert currencies at your convenience.
When it comes to choosing a reliable global payment service provider, Sonic Wallet stands out. With Sonic Wallet, you can convert currency at market-beating forex rates without any fees or commissions. Make the most of your global transactions and manage the cost of living in Canada by opening a multi-currency account and partnering with Sonic Wallet, a trusted name in global financial services.
Make your first transaction withSonic Wallet
Share this post