Cost of living in Dubai: A comprehensive guide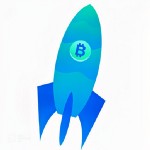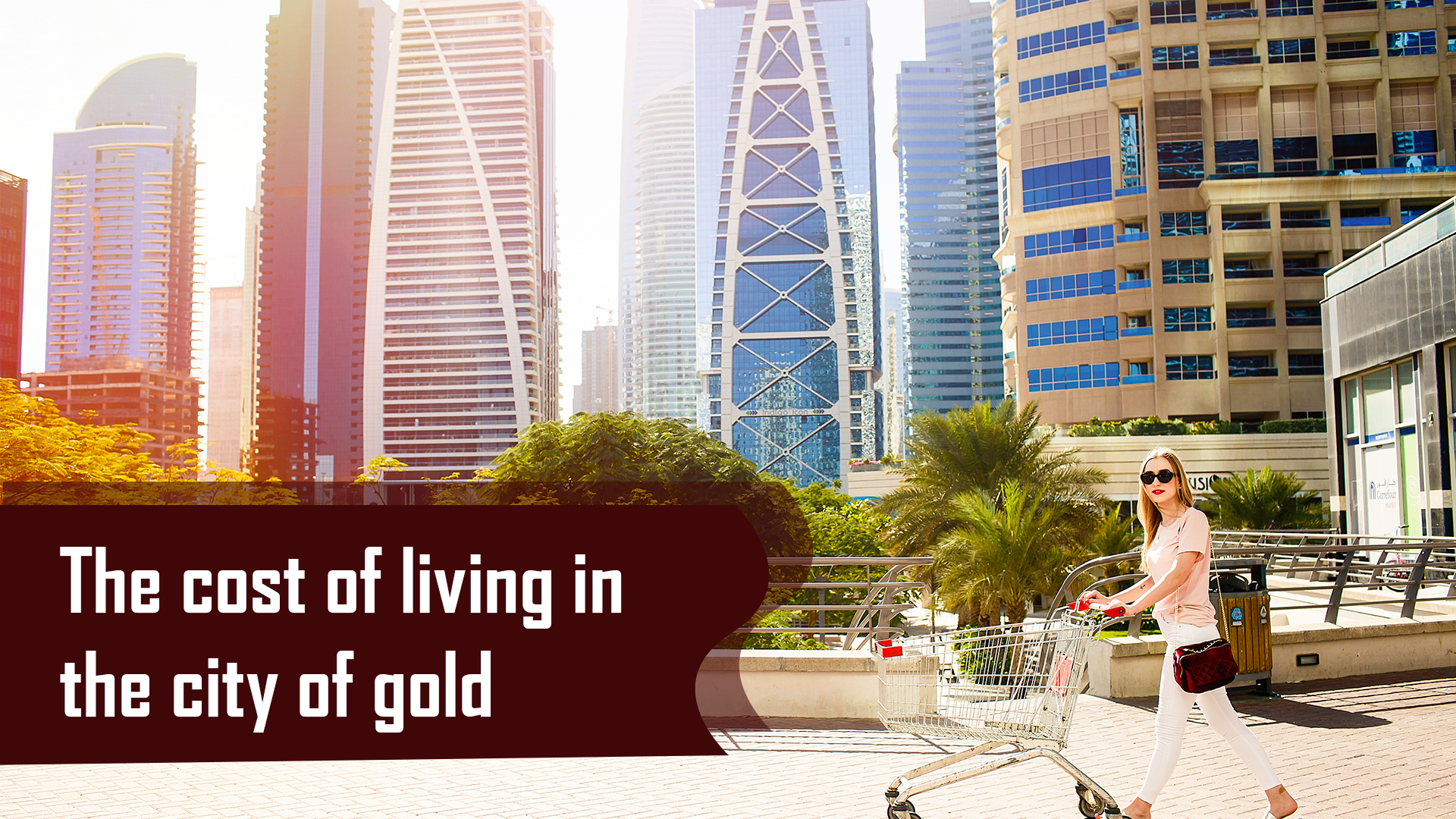 Moving to a new destination is really an exciting feeling, especially to a rich country like Dubai. One of the seven United Arab Emirates that make up the little nation of the same name, Dubai, which is often referred to as the City of Gold, truly makes an impression with all its luxury and unique structures. Traveling to Dubai is traveling to the city of contrasts where the vibrancy of a modern metropolis and the traditional desert life are interlinked. The cost of living in Dubai is really high as most of the things consumed there are imported from somewhere else. So, before making your first move to relocate to that expensive country, you have to consider and plan for the cost of living in Dubai.
Things that help you to manage the cost of living in Dubai
Set an expense goal to establish a target for managing and controlling your spending.
Assess your current financial situation to gain a clear understanding of your financial standing.
Use a currency converter to assess the value of your home currency to the official currency of Dubai AED.
Create a budget and track expenses to effectively manage your finances.
Build an emergency fund to prepare for unexpected financial needs.
Identify cost-saving opportunities to reduce expenses and save money.
Periodically review and adjust your plan to ensure it remains effective and aligned with your financial goals.
What is the average cost of living in Dubai per month?
The cost of living in Dubai varies based on essential expenses such as groceries, housing, education, food, healthcare, and transportation. According to Mercer's 2021 Cost of Living Survey, Dubai ranks 31. However, Dubai is implementing regulatory changes, particularly after the Covid, to address these monthly expenses. For individuals or families of four, here is the average cost of living in Dubai for 2023:
| | |
| --- | --- |
| Single Person | AED 5, 400.89 to AED 7, 756.50 |
| Family of Four | AED 13, 400.89 to AED 15, 756.50 |
What is the cost of accommodations in Dubai?
While housing in the UAE is readily available, it remains quite expensive. Even if the UAE's average rent has dropped by 30% in recent years, expatriates should still plan to devote about half of their income to housing costs. Preferring a furnished apartment comes at a higher cost compared to unfurnished ones, but finding reasonably priced furniture in stores throughout the UAE is relatively simple. However, if your plan involves staying in the UAE for just a year, choosing an unfurnished apartment might be a more convenient option
| Types | Rent Major cities per month | Rent out of major cities per month |
| --- | --- | --- |
| One-Bedroom Apartment | 8,055 AED | 4,638 AED |
| Two-Bedroom Apartment | 11,666 AED | 6,583 AED |
| Three-Bedroom Apartment | 15,833 AED | 8,750 AED |
How much do utilities typically cost in Dubai?
After finding an apartment or house to stay the next thing you will need to do is create accounts for water, electricity, and gas supplies for your new home. To establish your electricity and water account in Dubai, you can conveniently do it through the DEWA website. There are activation fees ranging up to AED 330, along with a security deposit of AED 2,000 (for apartments) or AED 4,000 (for villas) required. Once the process is complete, your services will be activated within 15 hours. The average monthly cost for utilities in Dubai can range from AED 500 to AED 700 (approximately USD 135 to USD 220) for a standard-sized apartment. This estimate includes electricity, water, and cooling charges.
Other than the basic utilities, a considerable amount goes for the cell phone bill and internet. This varies based on usage and internet speed. On average an individual has to spend around 235AED to 300AED for Cell phone bills and 345AED to 400 AED for Internet.
| | |
| --- | --- |
| Water And Electricity | 500 AED to 700 AED per month |
| Cell phone bill | 235 AED to 300 AED per month |
| Internet | 345 AED to 400 AED per month |
Are Food and Groceries expensive in Dubai?
Dubai's self-sufficiency is limited as it lacks significant agricultural enterprises, manufacturing plants, or abundant natural resources. As a result, the majority of goods used or consumed in Dubai are imported from various locations. This makes the food and groceries so expensive in Dubai. On average a person has to spend 550AED to 600AED for groceries, but for the family, it increases from AED 2000 to AED 3000 per month. A meal in an affordable restaurant cost 40 AED, and a meal for 2 people in a mid-range restaurant costs from 250 AED to 300 AED.
| | |
| --- | --- |
| Groceries for family | AED 2000 to AED 3000 |
| Groceries for a single person | AED 550 to AED 600 |
| A meal | AED 40 to AED 50 |
| Meals for 2 | AED 250 to AED 300 |
What is the usual cost of transportation in Dubai?
Your overall cost of living in Dubai will include your transportation cost as well. One of the common questions frequently asked by expats is about the best way to get around the city. Fortunately, Dubai has a good public transport system that is affordable, quick, and convenient. Whether you prefer public transportation or rely on your personal vehicle, the monthly expenditure will be determined by the duration and usage. In Dubai, the cost for a monthly pass ranges from 320 AED to 400 AED.
The cost of owning a car depends on the brand or type of car you would like to buy. On average, the cost of buying a car ranges from AED 78, 600, 41 to AED105, 000,00. The cost of gasoline is AED 3.14 per liter.
| | |
| --- | --- |
| Monthly pass | 320 AED to 400 AED. |
| Buying a car | AED 78, 600, 41 to AED105, 000, 00. |
| Gasoline | AED 3.14 per liter |
What can be expected to pay for Education in Dubai?
Dubai has recently become one of the most desired locations for international students to study abroad. The UAE has a very high literacy rate and is ranked number three out of 188 countries. Dubai's educational system is of the highest standard. All Emirati citizens have the right to free primary and secondary education, which is required for boys and girls in all grades but not for non-residents. When figuring out how much would be the cost of living to you and your family to live in Dubai, you must take school expenses into thought if you have kids.
School fees can take up a big portion of your annual budget, especially when you enroll your kids in one of the top schools in Dubai. Depending on your child's grade, the best schools might cost anything from AED 4,000 to AED 9,500 per month. The average tuition fees in Dubai for an undergraduate program can range between 36500 AED to 70000 AED per year while the postgraduate program costs between 35000 AED to 75000 AED per year.
| | |
| --- | --- |
| Schooling | AED 4,000 to AED 9,500 per month (vary depending on grade) |
| Under Graduation | 36500 AED to 70000 AED per year |
| Post- Graduation | 38000 AED to 75000 AED per year |
How much should be budgeted for Healthcare in Dubai?
One of the first things you should research before relocating is the healthcare system and the cost of health insurance. However, you get what you pay for because medical care in the UAE is expensive. Expats who reside in Dubai frequently choose to buy a global medical insurance plan that will cover them both locally and internationally, including for medical care received at home.
You ought to plan around 10,000 AED per year for a properly comprehensive medical insurance policy. For a family of four on a comprehensive plan, insurance rates range from approximately 5,500 AED per year for a 30-year-old expat to approximately 33,500 AED per year. A family of four will be covered by a basic insurance plan for about 17,000 AED.
| | |
| --- | --- |
| For individuals (depends on the plan) | ranges from 5,500 AED to 33,500 AED per year |
| For a family of 4 | Ranges from 17,000AED per year |
Where can I exchange currency in Dubai?
If you want to exchange your local currency for UAE dirhams before visiting Dubai, you have good news. On the government website for the United Arab Emirates, it is possible to exchange foreign currency in the nation in the following ways:
Travellers can exchange money at authorized money exchange locations in airports, hotels, malls, and public markets.
The foreign banks have their branches and ATMs in various places.
Open a multi-currency account in a reliable global payment service like Sonic Wallet to exchange currency at market-beating forex rates.
How Sonic Wallet can help you in managing the cost of living in Dubai?
With Sonic Wallet's multi-currency account , you have the convenience of sending and receiving payments in your preferred currencies. This is particularly beneficial if you frequently engage in global transactions. By utilizing this account, you have the potential to save on currency conversion fees. Multi-currency account often provides competitive exchange rates and allows you to convert currencies at your convenience.
When it comes to choosing a reliable global payment service provider, Sonic Wallet stands out. With Sonic Wallet, you can convert currency at market-beating forex rates without any fees or commissions. Make the most of your global transactions and manage the cost of living in Canada by opening a multi-currency account and partnering with Sonic Wallet, a trusted name in global financial services.
Share this post